The timetable for this weekend's Competition Semi Finals has been finalised.
​They will be held at
Brentham
from 10:00 onwards.
Full details
can be found here
and competitors will be sent their own copy by Comp.Sec. Bob Worley.
Please note the following items:
Please arrive a minimum of 30 minutes before the indicated start times. Should we be able to commence games earlier to ease pressure on the timetable, we will endeavour to do so.
Dress code is whites and club shirts (if applicable)
Club stickers should be used for ALL bowls. In the event of a colour clash, plain stickers will be provided.
​Anyone who currently has a trophy from last season, could they please bring it along to semi finals, so we can ensure we are able to photograph they finalists with the trophies next week.
Every effort has been made to ensure there are no clashes. Should any clashes exist, you are reminded that you can use a sub (usual conditions apply).
Food and drink will be available for purchase.
Supporters are welcome.
It should be noted that West Ealing have qualified for the Bowls England Top Club Quarter Finals to be held at Leamington Spa on September 15th and !6th. This is obviously the same weekend as E&DBA Finals. Any issues this may cause will be dealt with by Comp.Sec. Bob Worley once results of all E&D semi finals are known.
Powered by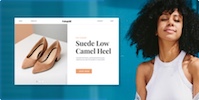 Create your own unique website with customizable templates.